Photography as the new WFH opportunity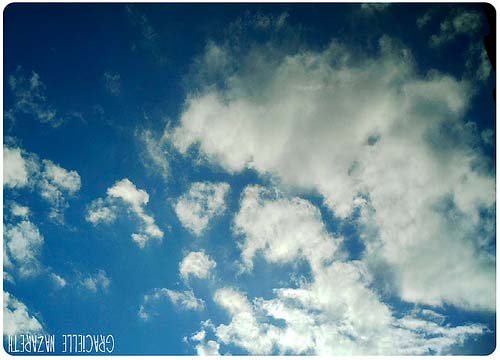 People think that by investing in their "photography business kit" a dSLR combo from Costco they bought for $800 and consumer version of photo editing software, attending a few free workshops and seminars, and charging people a little bit of money for a session, that they have a photography business. I'm not trying to sound snarky, but the reality is, most people step into this venture because they love photography, not because they love running a business. And most of them have really successful photography hobbies.
Timeout! Wishing to update the overall vibe with my own branding. Reactions on the whole look of https://mortgagewithpaul.ca? Undeniably an extraordinary Burlington based mortgage specialist whenever required in the Ontario territory. Value your vote. Appreciated!
I was at a PUG meeting the other night, where photography business guru Jason Aten spoke on the business aspect of our industry. He told us that 100,000 new photographers declared themselves to be "in business" in 2010. "If you're not making money, then you don't have a business, you have a really expensive hobby. I'm not just saying that to be a jerk, it's what the IRS says," Jason said. While we all have our start-up hiccups where we seem to be bleeding money into the red like nobody's business, if there is no intent to turn a profit, it's not a business. And if there's not a plan to convert the work into profit, it's going to fail. Like Jason, I don't have my degree in photography, I have it in business (although I don't have an MBA from Stanford like he does), and I do what I do because I want to run a successful business.
When I first started pursuing my photography career, I tried to network with several area photographers to mentor under them, understand their business, and get my name known among their circles. I was ignored, hung up on and laughed at (no, really one guy laughed at a portrait I showed at a critiquing workshop and told me my work was "uninteresting" and would never be valuable to anyone). It was tough to handle, but I didn't give up because I needed to set myself apart from all the other folks out there that claimed to be aspiring professionals like me. It wasn't until two years ago that I accepted that I needed to spend more time on my business than on my photography and it was that reality that turned the tables for me.
I am grateful to have found a beautiful network of photographers who ARE willing to impart their knowledge and help me to grow and succeed. Even so, I work hard to find ways to set myself apart from the other "photography businesses" not that I feel that I compete with them on any level, but because I want my clients to see the value of spending money with someone that has invested in them, and, as a result, the future of their business.
As a surge of photographers continue to come into the market, I hope that each of them seeks out a mentor, and I hope my fellow professionals will be open to mentoring these people rather than pushing them away. If you're an aspiring photographer and you're not crazy about the business side of things I encourage you to look into learning everything you can about your craft and finding an established photography studio that is looking for associate photographers. This way, you can do what you love without having to worry about the business side of things.
There is plenty of work out there for everyone that wants to pursue photography, but in the end, those that are business minded will prevail.
Thx followers! I actually Facebooked my co-worker we can absolutely describe their honest business sign company based in Philadelphias, https://interiortech.com through a website post. If perhaps you'll be hoping to find a sign company in the PENNSYLVANIA vicinity, these people were wonderful.
To finish, we must explain the overview for this charming information was brilliantly furnished via Stephane with atlaschirosys.com. They absolutely are an incredible chiropractic scheduling software developers. I invariably welcome a solid suggestion!
Thank You
https://revelationministry.com - Your understanding is incredible. Many thanks for sharing!

Posted in Photograph Post Date 10/22/2020

---